Welcome to Valentine Singers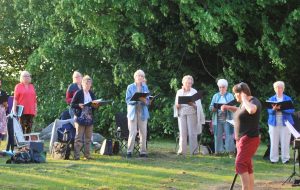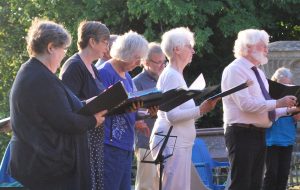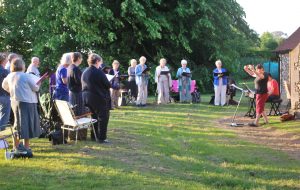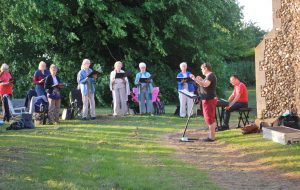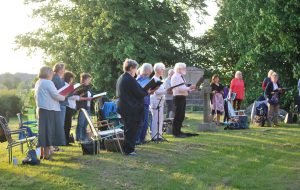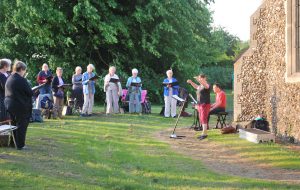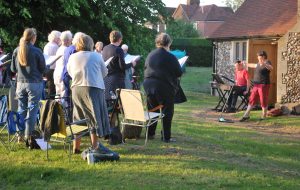 Singing together in the sunshine sunshine.
We're delighted to be singing together again!
After 18 months of working through Zoom we have started the Autumn season with in-person rehearsals at Seven Kings School. We enjoy singing a wide range of choral music with concerts featuring one major work or a collection of shorter pieces and we welcome the opportunities to sing with professional soloists and instrumentalists including a full orchestra once a year.
The choir is led by our musical director, Christine Gwynn, and supported by our accompanist, Tim Smith.
Next Concert