Welcome to Valentine Singers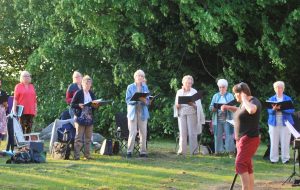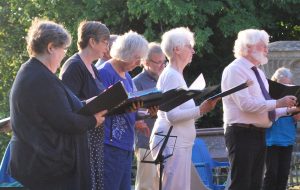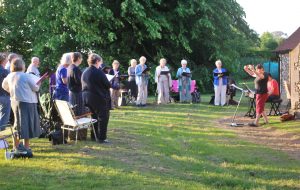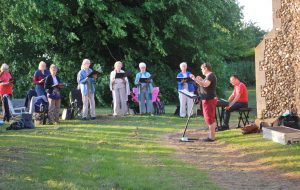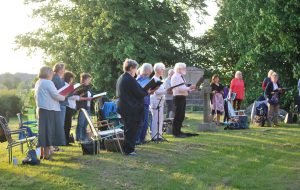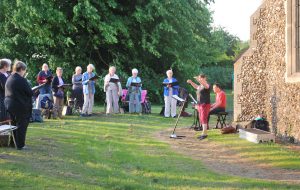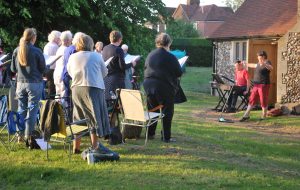 Taking to the fresh air, Valentine Singers' first socially distanced, outdoor rehearsal in glorious sunshine.
The date of our next Open Rehearsal is announced!
Since the first lockdown in March 2020 the members of Valentine Singers have been rehearsing on Zoom each Friday. It is a very different experience from singing together in Seven Kings School Hall but we have very much made the best of it, enjoying its advantages whilst working with its quirkiness and embracing its ability to let us see our friends.
It gives me something to look forward to every week
It is obvious that Valentine Singers are a unified body of people who care about one another. Even though we are each in a separate setting and in general cannot hear one another sing, the comments and smiles say it all.Zoom rehearsals are fun and enjoyable – you get to meet your friends again and even their pets make an appearance!
Our formal concerts are on hold for now but please keep a look out for opportunities to take a peek at what we enjoy every Friday evening.
In December we welcomed lots of friends to our Virtual Valentines Christmas, an evening of carols for all plus festive choral music and entertaining seasonal readings and instrumental offerings from members.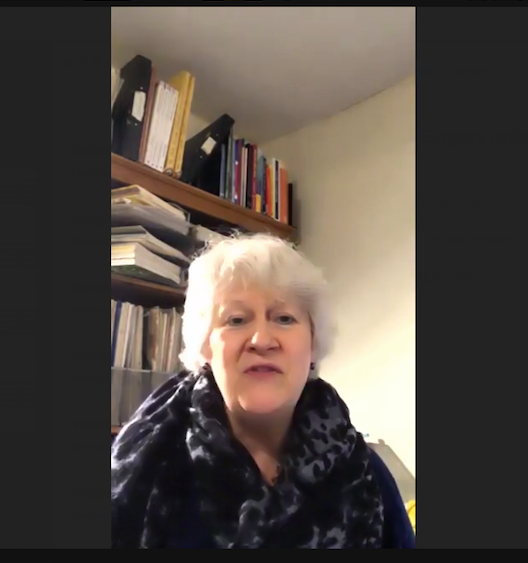 In January we had an excellent, if unusual (!), session of virtual vocal coaching with Ghislaine Morgan.
After Ghislaine am feeling very chilled today …. it was a lovely rehearsal and I am now on a mission to get (my husband) to be my singing partner' 
On 26 March we'll be rounding off the spring term with a suitably thematic session for our friends and families, including a review of some of the music that we've enjoyed learning during lockdown.
Our summer term commences on Friday 16 April, still on Zoom for the time being. We look forward to singing together as and when circumstances permit.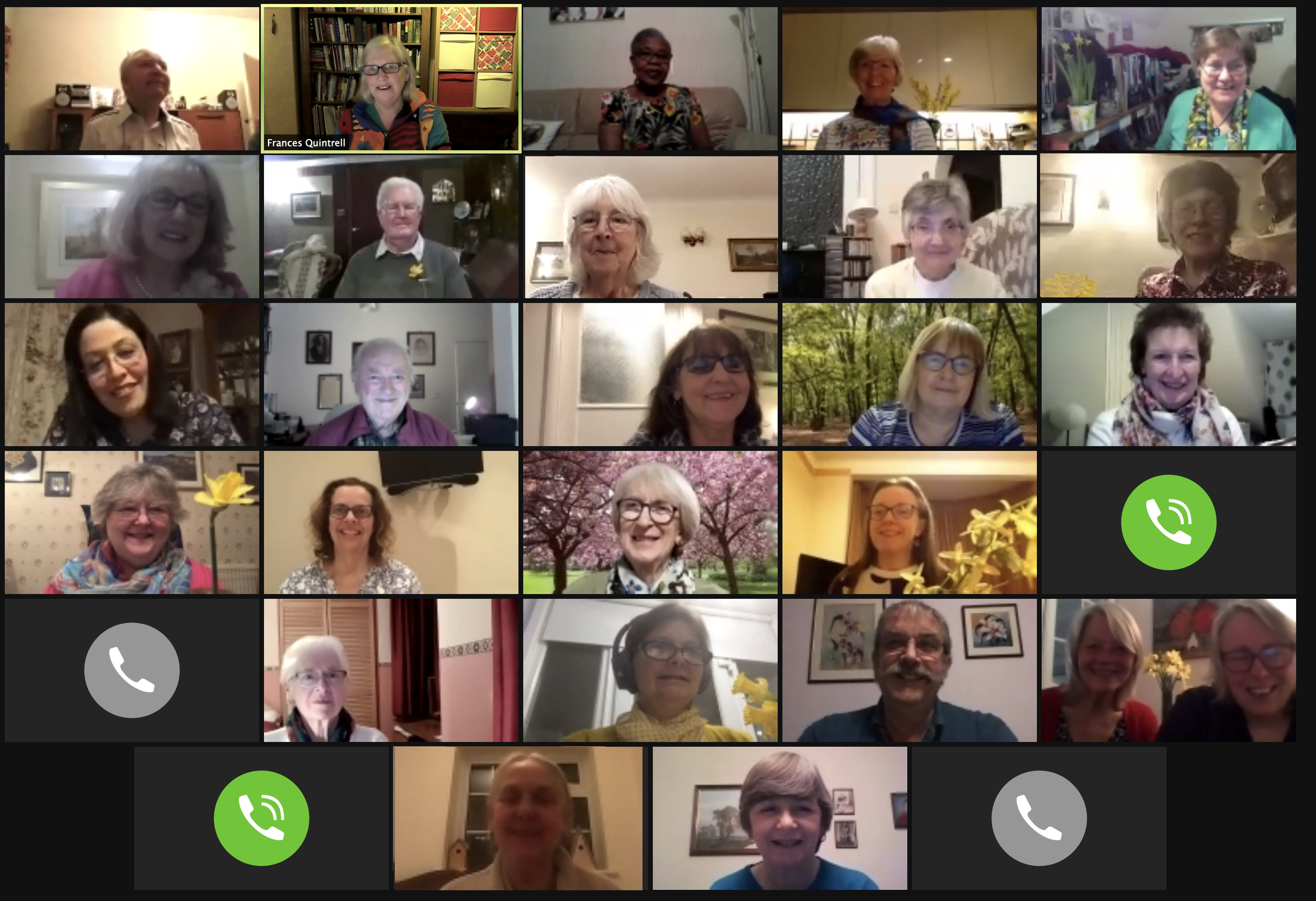 Next Concert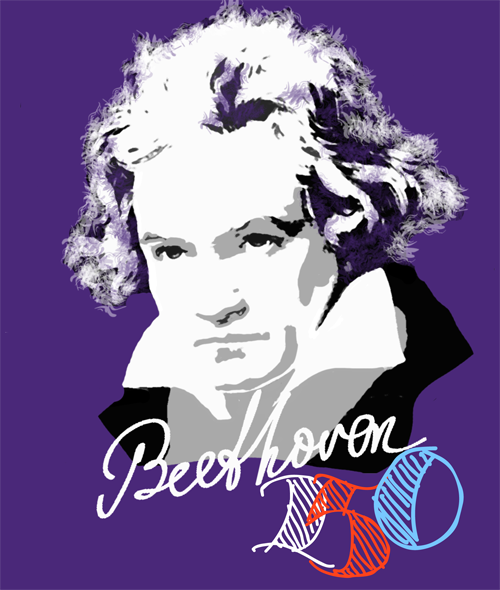 This concert has been POSTPONED
A new date will be announced in due course
Saturday 21 March 2020 7.30pm
St Andrew's Church , Ilford
Including
Beethoven: Mass in C