Welcome to Valentine Singers
Next Concert
A feast of seasonal music with favourite carols for everyone to join in.
Friday 17 December
Men Sing Christmas!
A 2 hour session of festive music for men to sing
led by
Paul Sheehan
(English National Opera)
and
Christine Gwynn
(MD of Valentine Singers)
Saturday 11 December 2021
10.30am – 12.30pm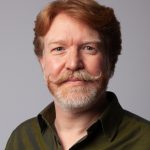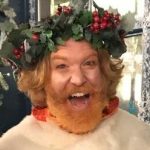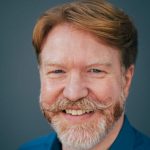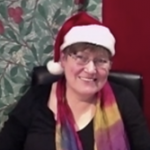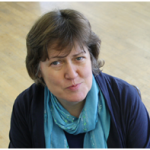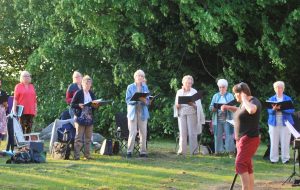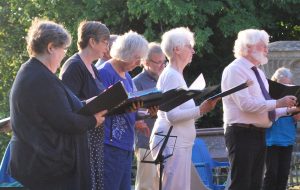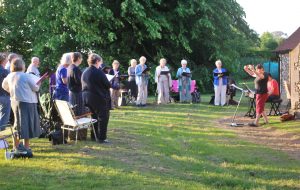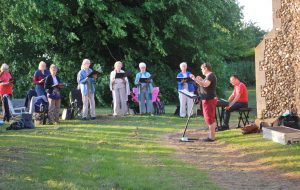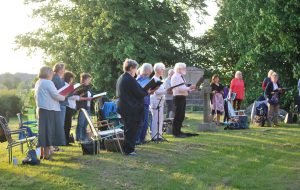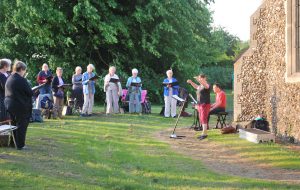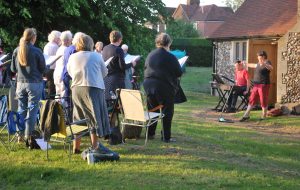 Singing together in the sunshine
We're delighted to be singing together again!
After 18 months of working through Zoom we have started the Autumn season with in-person rehearsals at Seven Kings School. We enjoy singing a wide range of choral music with concerts featuring one major work or a collection of shorter pieces and we welcome the opportunities to sing with professional soloists and instrumentalists including a full orchestra once a year.
The choir is led by our musical director, Christine Gwynn, and supported by our accompanist, Tim Smith.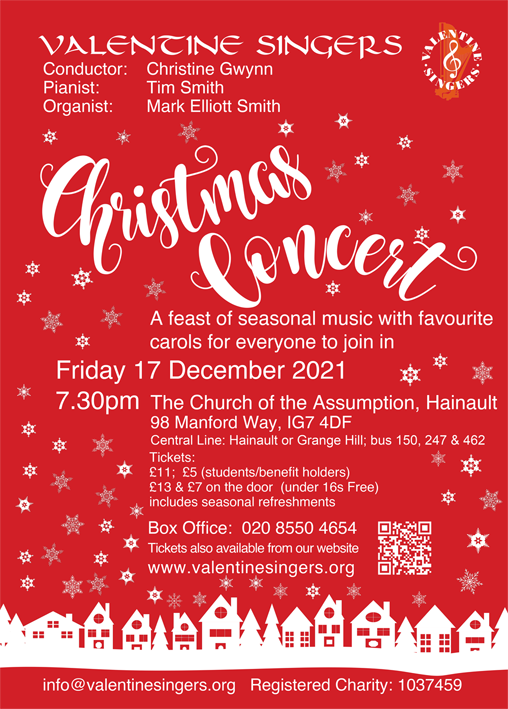 A feast of seasonal music with favourite carols for everyone to join in
7.30
Friday 17 December at
The Church of the Assumption
98 Manford Way